School holiday programme
AUT Sport and Fitness Centre's school holiday programme has an awesome mix of activities to keep your kids active, inspired, and engaged all day long.
North Campus location
We offer a school holiday programme at our Northcote (North Campus) facilities.
Programme details
We cater for children 5-13 years.
Example schedule
Monday
Super Sports: It's a spectacular sports day! Get involved with a day of ball skills, drills and some DIY sport designs.
---
Tuesday
Creative Kids: Creative stress balls, chalk creations, and charades session! This day is a MUST for the budding creative!
---
Wednesday
Whacky Wednesday: Brrr a winter day to make the most of! Full of Popsicle stick snow flakes, Penguin poppers, Snowman bingo and snowmen activity
---
Thursday
Fun Thursday: Love to create? Crafty kids will love making their own works of art and creative creations including water colours and puppets!
---
Friday
Super Hero Friday: Are you a super hero? Hulk or Princess, make the most of todays challenges topped off with a Superhero movie!
---
Drop-off times
You must drop off your child/ren at:
North Campus, AH level 1: from 8am to 9.15am
Pick-up times
You must collect your child/ren at:
North Campus, AH level 1: from 3pm to 4pm
Extended pick up times (North Campus only)
Our after hours care gives you the added flexibility to pick up your child between 4pm and 5pm. During this time kids have free play in our stadium supervised by our carers. The extra cost is $10.
This after hours care is only available for children being picked up from the North Campus.
Subway orders
You can place an order for a Subway lunch at reception daily.
Policies and procedures
Download our policies for details on how our holiday programme is run.
Cost and how to pay
You can pay at reception by cash, credit, EFTPOS or cheque. Your booking will not be confirmed until payment has been made.
Cost
The holiday programme costs are:
$45 per day
$200 per week
$10/day extended pick up fee (North Campus only, 4pm to 5pm)
Discounts
Whānau discounts apply: A daily discount of 10% and a weekly discount of 15% applies to the second and subsequent child/ren.
If you are a student at AUT's South Campus, contact us or pop into the gym on campus – you may be eligible for a discount.
What to bring
Wear sport shoes and active clothing
Pack a change of clothes and something warm
Sun hat and sunscreen
A book to read or a game to share
A bottle of water, morning tea and a packed lunch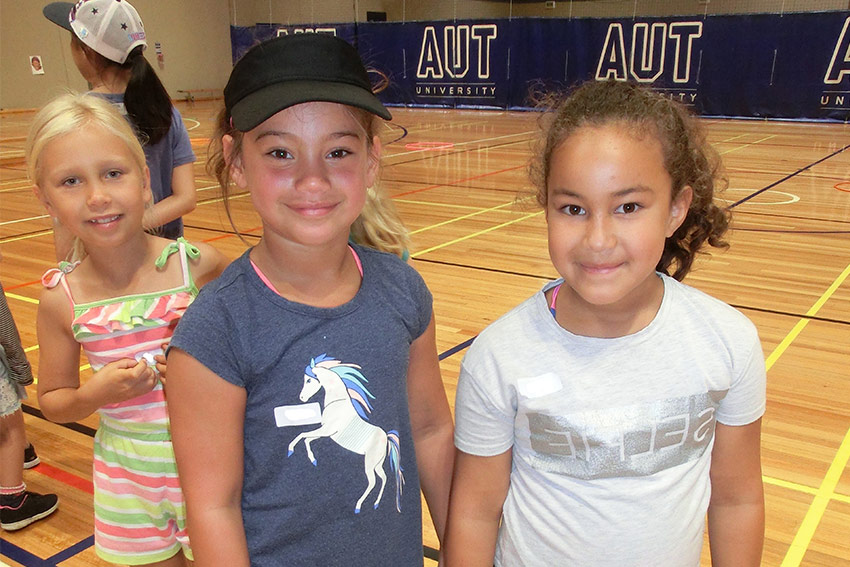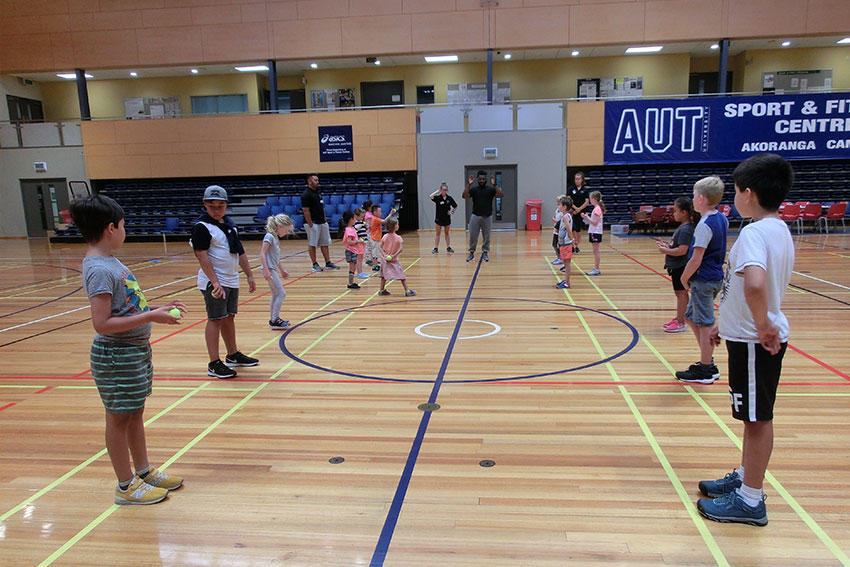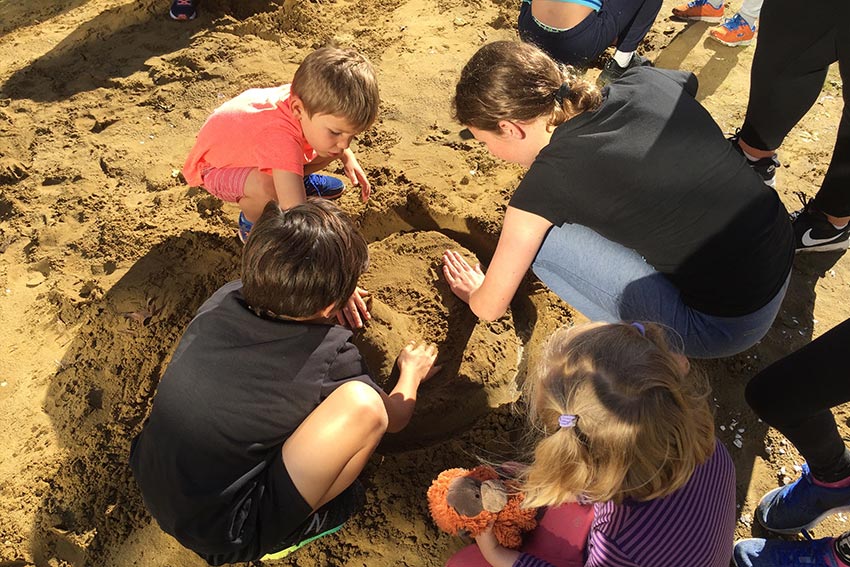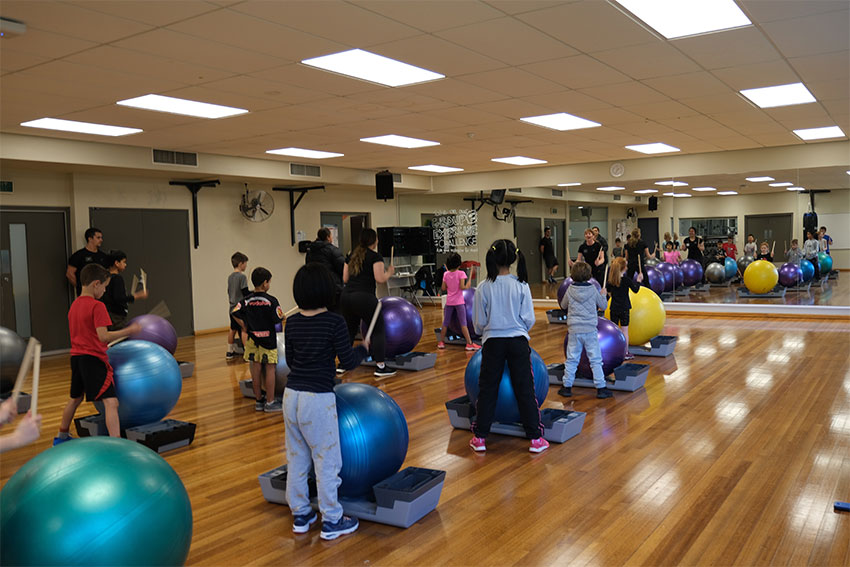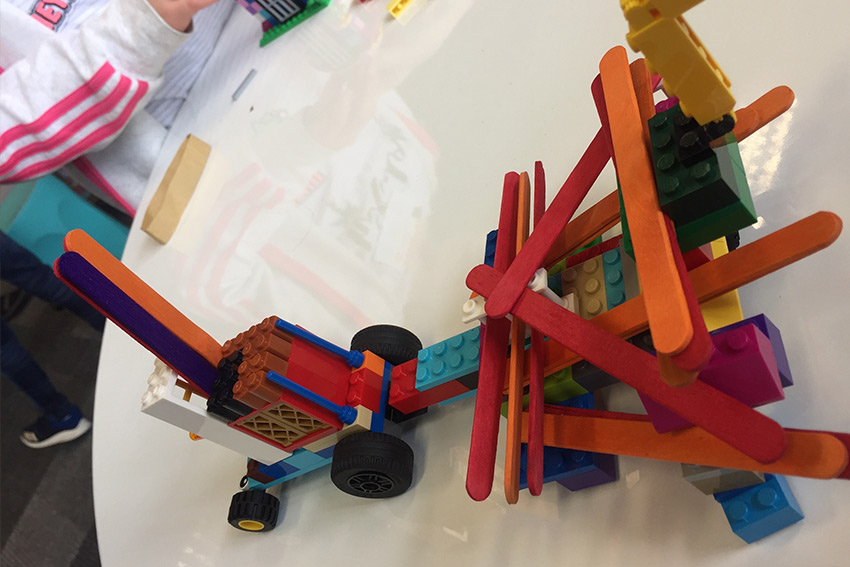 Contact us
Contact us if you have any questions about our holiday programme.
How to register
You can register directly at any one of our reception desks or fill in the online registration form.